Popular items
Silver Hip Hop Boom Box Pendant
---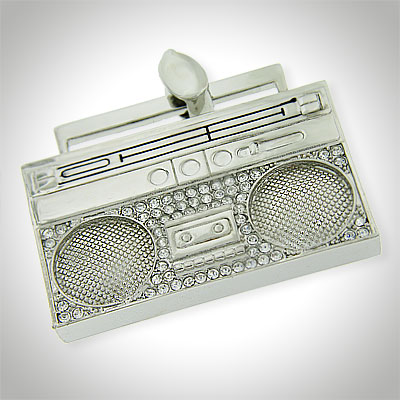 Get Your
Silver Hip Hop Boom Box Pendant
and stay iced out.
The silver boom box necklace pendant is straight old school. If you are looking to turn back the clock a minute then you need to pick up the silver boombox pendant. The boombox has incredible detail and is iced out to the max with an abundance of top quality Austrian crystals and cubic zirconium.
This silver necklace measures 2.75 inches wide and and 2 inches tall. This is one necklace pendant that is sure to garner plenty of attention and git people kickin it old school. The silver boom box pendant necklace is a true turn back the clock favorite of all.
Don't delay any longer and order up your own hip hop pendant now and start showing off your style. With the iced out silver boombox pendant necklace you will not be disappointed.

Silver Hip Hop Boom Box Pendant
---
Let others know that you want this item:
---
All personal information you submit is encrypted and 100% secure