Popular items

LED Belt Buckle with Scrolling Blue Text
---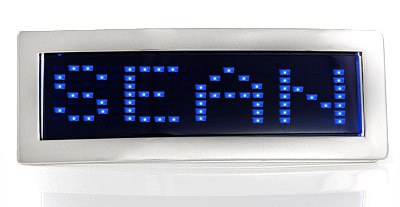 Get your
LED Belt Buckle with Scrolling Blue Text
now!
Our LED Hip Hop Belt Buckles are the hottest item we have right now. You can completely customized the LED screen with your own message. Program up to 6 messages and with 256 character per message you can stunt like no one else.
The LED Belt Buckle with Scrolling Blue Text are sure to make you stand out from the crowd whether you are up in the club or out on the streets. Be the first dude on your block to be sporting a LED hip hop belt buckle. No one wants to look like everyone else and you can stand out with your customized LED Blue Text Belt Buckle. Get your shine on for real.
Features:
-LED Buckle can store up to 6 messages
-Each message can display up to 256 characters
-Messages can scroll from left to right
-Or Messages can scrolls up and down
-And messages can blink
-Measures 5" by 2"

LED Belt Buckle with Scrolling Blue Text
---
Let others know that you want this item:
---
All personal information you submit is encrypted and 100% secure