Popular items

Iced Out Ring - Gold
---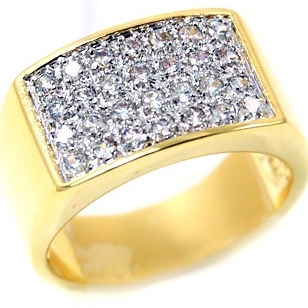 Get your
Iced Out Ring
now.
If you are looking for a gold color ring with plenty of iced out bling, then this is the ring for you. The iced out ring is gold color has about as much bling as you can possibly pack into a single ring.
If you want a ring like all the hip hop stars like Jay Z or 50 Cent are wearing then this is the one for you. But you are going to get it at a fraction of the price. Our prices may be cheap but the quality is top notch and you are sure to be amazed by this iced out rings.
The iced out gold colored ring has a flat top that is covered in Austrian crystals that have so much bling it's crazy. What are you waiting for? Order up your gold colored iced out ring now and start showing it off to all your friends. This ring comes in size 12, but we can order whatever size you need. Just shoot us an email and we will hook you up.

Iced Out Ring - Gold
---
Let others know that you want this item:
---
All personal information you submit is encrypted and 100% secure