Popular items

Pimp Cup Black Glass
---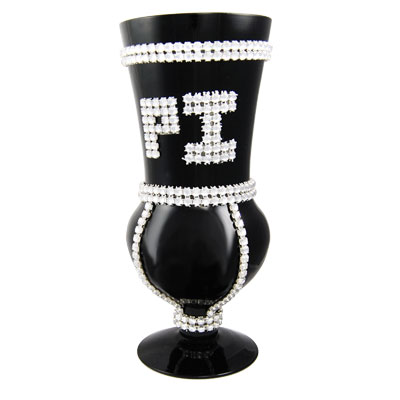 Get a
Limp Cup Black Glass
You need to get your hands on a black pimp cup. Our pimp cups come with over 600 totally iced out stones on each glass! This cup comes with the word "PIMP" on it. Be the first one at any party with your own pimp cup that Lil John made famous.
Our pimp cups are made to the highest quality and are totally iced out from top to bottom. The bling on these pimp cups is crazy. We provide the pimp cup and you just supply the drink of your choice! Stop drinking out of plastic cups and graduate to your own pimp cup.
If the black pimp glass isn't your style then take a look at our Pimp Cup Customizable in Blue. There is no way to be ballin at a party when you are drinking out of a crappy plastic cup that everyone else is using. You need to get your thug on and upgrade to a black glass pimp cup. Everybody at the party won't be able to take their eyes off the bling coming from your pimp chalice. Fill it up with pimp juice and get your gangsta on. Don't delay and order your own LPimp Cup Black Glass.
Features:
*Measures 9" by 4"
*Comes with the word "PIMP" on it
*Iced out from bottom to top
*Black glass

Pimp Cup Black Glass
---
Let others know that you want this item:
---
| | | |
| --- | --- | --- |
| | | |